Selalu Ada Untuk Petani
The ease of farming at the palm of your hands. Every needs of the farmers can be met in just one application. Register now and get all the benefits!
Download Eratani Mobile Application
Towards A Greater
Ecosystem with Eratani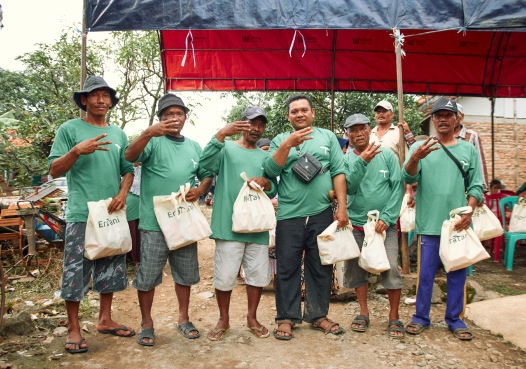 02.
More Than 20B Funds Distributed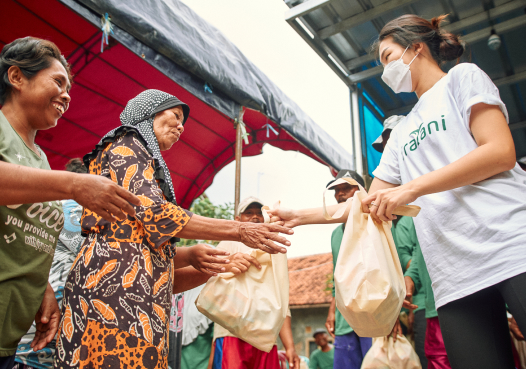 03.
More Than 25% Increase of Farmers' Income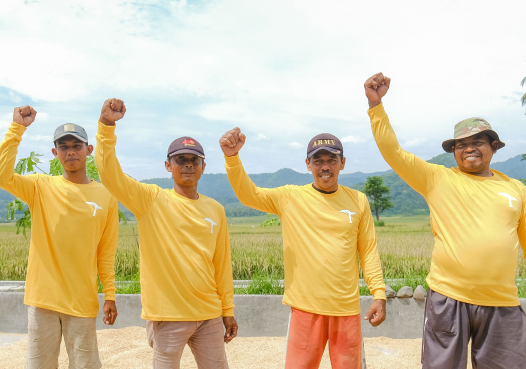 04.
More Than 5000 Regions of Reach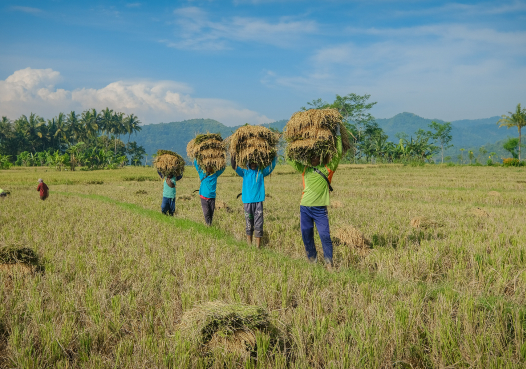 05.
More Than 20% Increase of Farmers' Productivity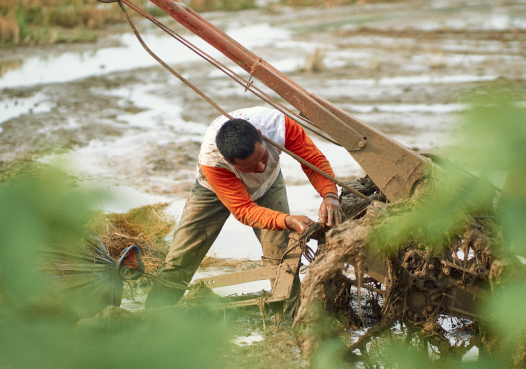 Solutions To All Your Agricultural Problems
We commit to provide all the farming needs to support farmers' productivity for the sake of prospering the lives of local farmers. Join us and get the solutions to all your agricultural problems.
Bantuan
Permodalan dan
PendampinganBantuan Permodalan dan
Pendampingan
Bantuan Permodalan dan
Pendampingan
Unduh aplikasi Eratani sekarang untuk mendapatkan bantuan permodalan, pemenuhan kebutuhan sarana produksi pertanian, penyaluran hasil panen, hingga pendampingan dari para ahli di bidang pertanian.
Pilihan
Sarana Produksi
Pertanian TerbaikPilihan Sarana Produksi
Pertanian Terbaik
Pilihan Sarana Produksi
Pertanian Terbaik
Eratani bekerja sama dengan berbagai produsen sarana produksi pertanian untuk bisa menyediakan sarana produksi pertanian dengan kualitas terbaik kepada para petani binaan. Segera hubungi kami untuk mendapatkan berbagai pilihan sarana produksi pertanian terbaik dengan harga terstandarisasi.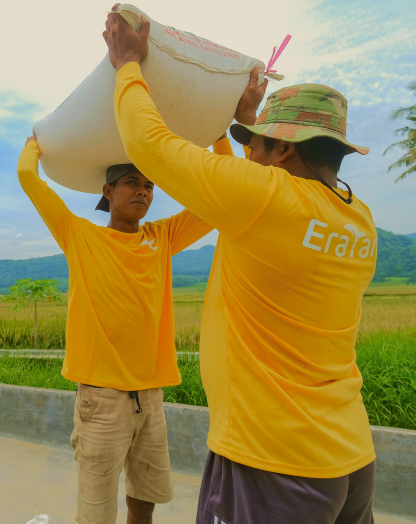 Penyaluran Beras
dan Gabah
TerbaikPenyaluran Beras dan Gabah
Terbaik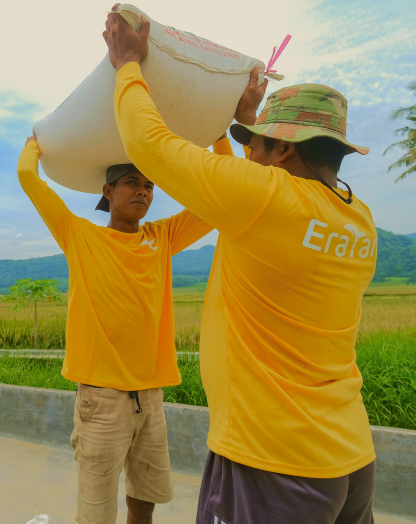 Penyaluran Beras dan Gabah
Terbaik
Pada proses pasca panen, Eratani membantu untuk mengolah hasil panen dengan menyalurkan gabah dan beras dari petani binaan yang tersebar di seluruh Indonesia. Bagi Anda yang ingin menjual ataupun membeli gabah dan beras dengan kualitas terbaik, silakan hubungi kami untuk informasi lebih lanjut.
We Support The Growth and
Digitalization of Agriculture in The Whole Indonesia
Eratani's programs have reached various regions across Indonesia and will keep on expanding to reach the whole nation.
Jawa Barat
Cianjur
Cirebon
Indramayu
Karawang
Majalengka
Sumedang
Join Us as                   

Farmers
Gapoktan
Poktan
Toko Tani
Supplier
Buyer
Register now and get all the benefits from Eratani, starting from capital support, provision of agricultural production supplies, to distribution of rice and grain products. Let's build our agricultural ecosystem together!
Register Now