About Us
Data from the Central Statistics Agency on 2021 shows that only 19.18% of Indonesian youth work in the agricultural sector and the number continues to decline even amidst an increase in the number of workers in Indonesia.

Eratani is an agri-tech company founded by the nation's children with big dreams and passion. Eratani has a mission to prosper Indonesian farmers by building a strong agricultural ecosystem. We are here to facilitate the upstream process (farmer funding, supply chain management) to the downstream process (distribution & distribution of crops) in agricultural ecosystems."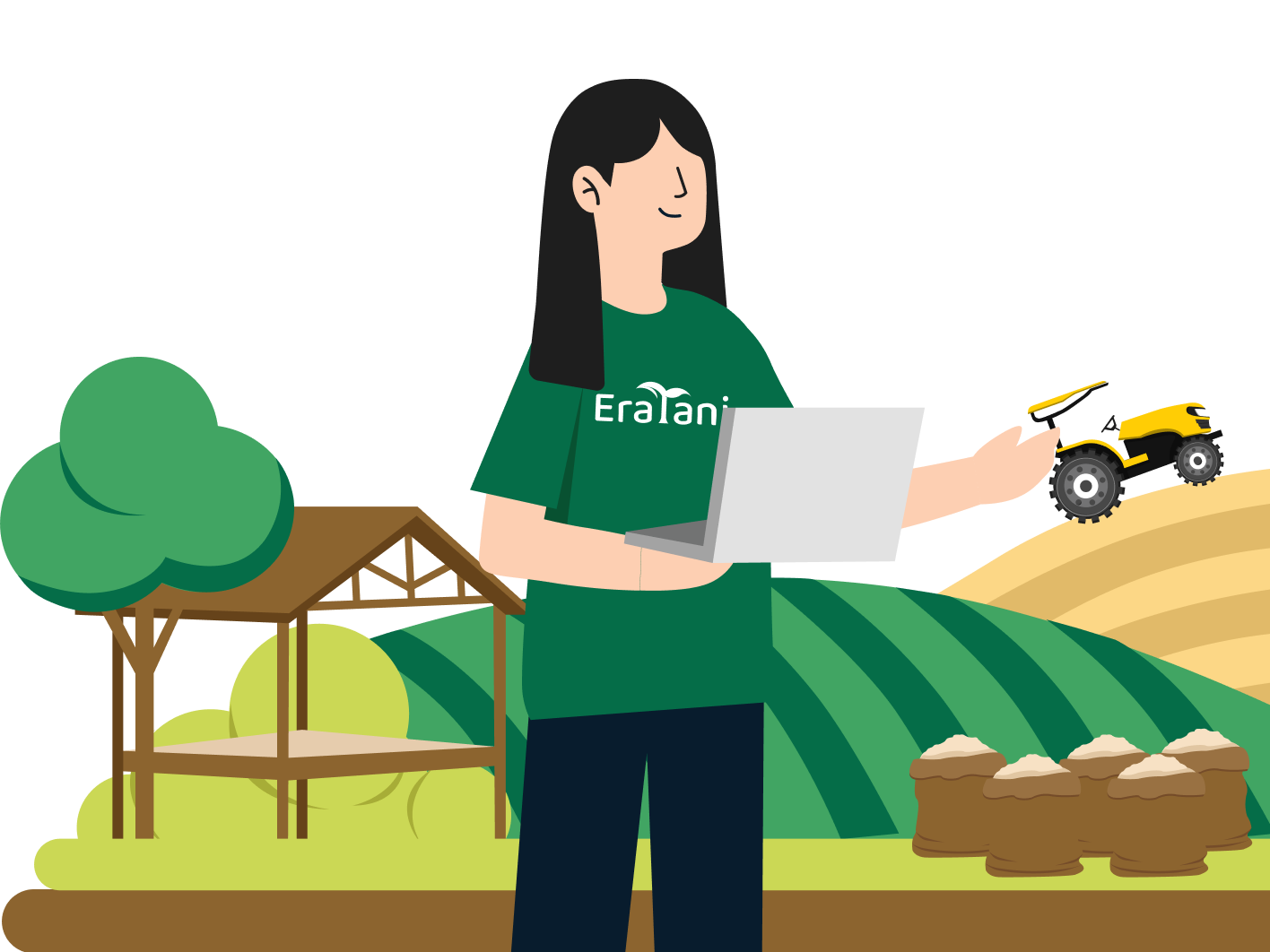 VISION
To be the #1 agri-tech in Indonesia by building a strong agriculture ecosystem from upstream to downstream, including the funding, utilities supply, education, and products distribution, and helping the farmers to get easy access via technology support which will improve the farmers' living standard in the future.
MISSION
1.

Building and developing a strong agricultural ecosystem through digitalization and transparency in every step.

2.

Becoming a partner for farmers which supports the whole agriculture process.

3.

Becoming a partner for creditors, suppliers, and distributors to improve supply chain management in the field of agriculture.

4.

Collaborating with food and beverage-related business entities to improve national food security.

5.

Giving positive and constructive social impact on Indonesian agriculture ecosystem.
Our Team
The whole team who will strive to do our best to improve Indonesian farmers' welfare, we are EraFamily (EraForce).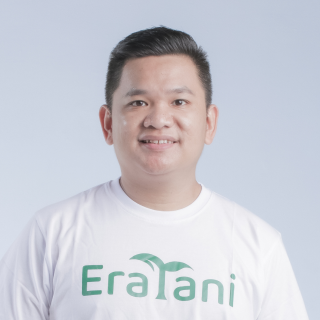 Andrew Soeherman
Chief Executive Officer
With the spirit of Ora et Labora, I hope Eratani can embrace not only 100 or 1000 farmers, but all farmers in Indonesia so that our agricultural heroes will be able to live a prosperous life.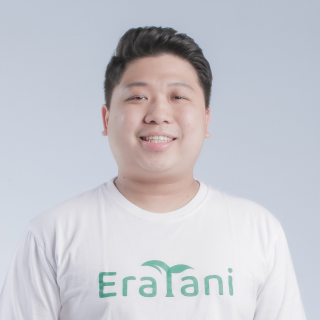 Kevin Juan
Chief Strategy & Growth Officer
We want Eratani to give real 'impact' to the farmers as well as to show future farmers of the young generation that farming is a high-technology, prospective, and productive business.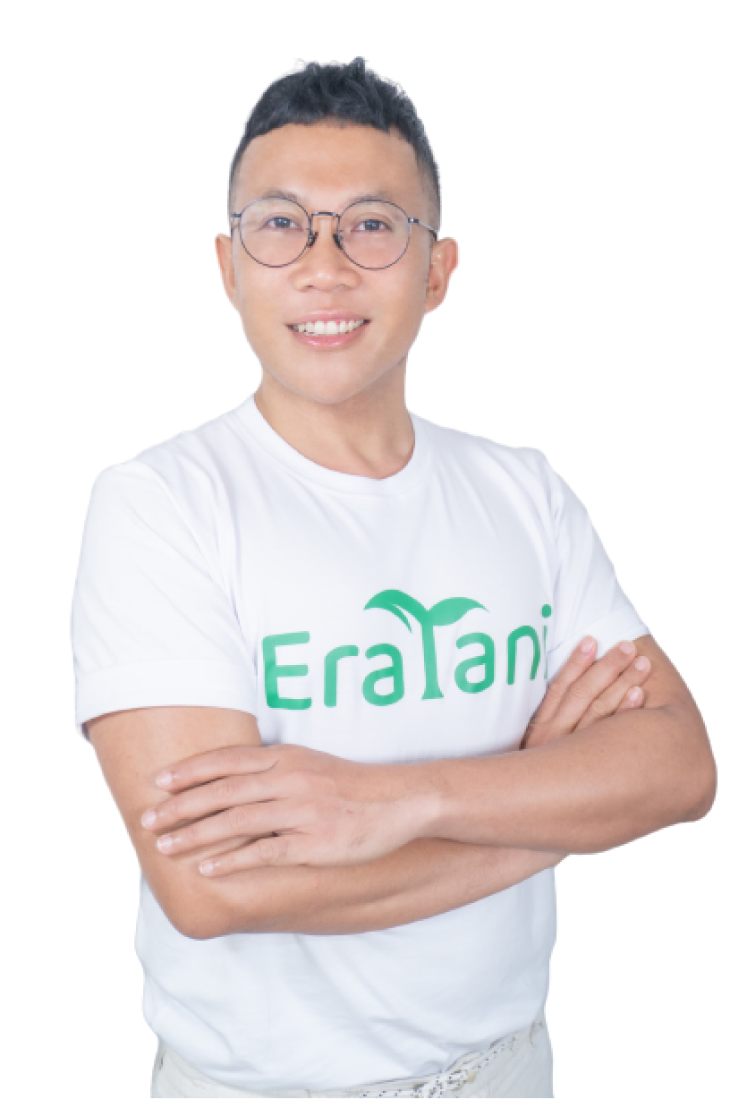 Bambang Cahyo Susilo
Chief Financial Officer
We are all here at Eratani as a group of people united by the mission to serve, create impacts, and drive positive change for farming communities in Indonesia. I believe this journey will be an unforgettable and fulfilling experience for me and those who believe in this mission and the opportunity for agriculture in Indonesia.
Getting Closer with EraForce
We always maintain and uphold the company's values for the sake of comfortable working environment in order to achieve Eratani's main goal in advancing Indonesian agriculture.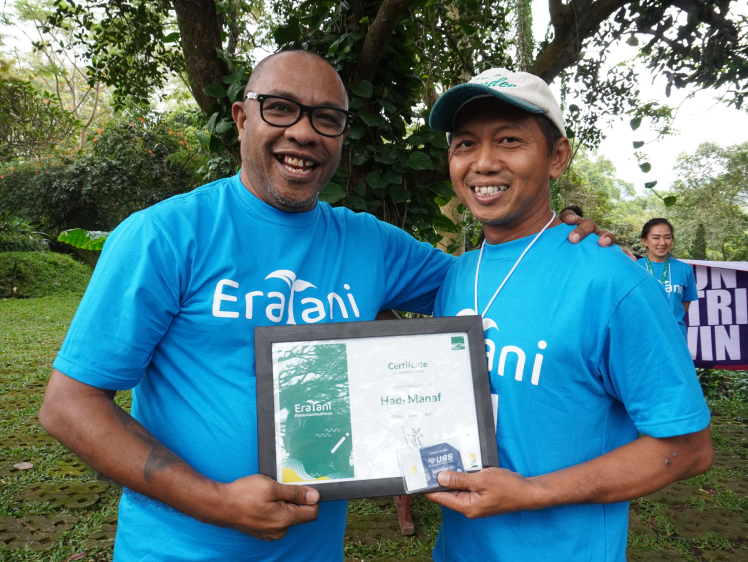 Excellent
Shoot for extra-miles and bring out the excellent performance consistently.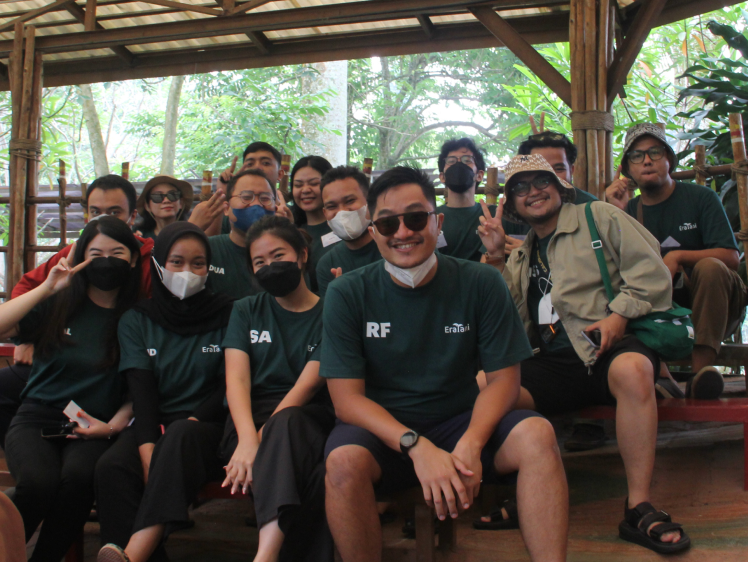 Teamwork
Work together in a team to achieve our common goals.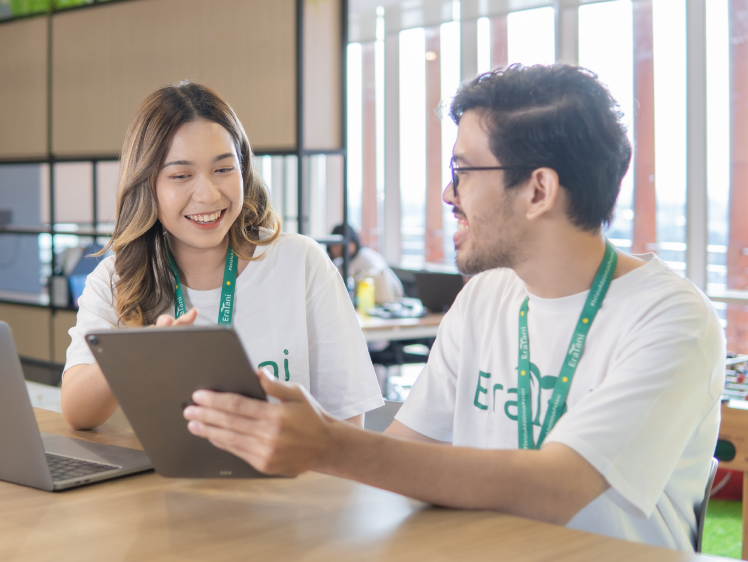 Integrity
Become the best version of yourself by being honest, responsible, and reliable.
Want To Be A Part of EraForce?
Let's join us to create a better Indonesian agriculture community!
Look Opportunity